Village of Mangarh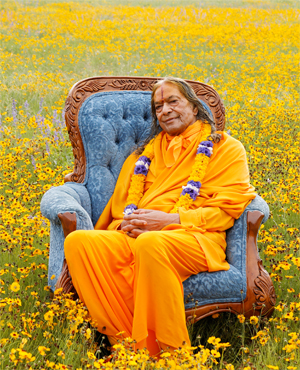 Located in the region of Uttar Pradesh, Mangarh is a small village these days.
The surrounding countryside is a lush oasis of farmland, and it was here in this quiet village that a child was born to a Brahman family. This child showed keen spiritual gifts even at an early age, and felt a connection with the Divine that startled those around him because he was so young. This child was named Kripalu, and grew into the Shree Swamiji himself. When Kripalu Maharaj left Mangarh to begin his spiritual pilgrimage, it was with the vow that he would one day return to the village to bestow upon it a blessing. The Maharaj Kripalu returned years later, training 40 learned preachers in the teachings of devotion to the Divine Love, and from the spiritual center of Mangarh they spread throughout India sharing their knowledge with others. Kripaluji Maharaj began to see the need for deeper spiritual instruction. Thus was born an intensive one-month camp held in Mangarh, and has been established as an annual tradition each year for over 40 years.


Even more than a village of historical importance, Mangarh is a holy place, since it is the birthplace and teaching center for Kripalu Maharaj. What better place to build a physical center than where he began life's journey? With the inclusion of the temple in the village, Mangarh has now regained its prominence as one of the most important regions in the state.